CableLabs Innovation bootcamp was a unique experience. It was different from the wireless oriented events that I have attended in the last couple years. The camp was designed to introduce the attendee to the FIRE framework of Innovation. FIRE (Focus, Ideation, Ranking, and Execution) is a framework put together by Phil McKinney the current CEO of CableLabs and a previous CTO of HP.
I left the camp with a bunch of new skills, like how to ideate, and how to define a clear problem statement. If I was to name the most important thing that I got out of attending the bootcamp it would be how it helped me overcome the fear that my ideas are silly and not worth pursuing. I have come to realize that no matter how silly an idea may sound, it is always worth writing down and ideating on.
Upon graduating the camp, every attendee was assigned a code name based around their personality, contributions, and the way they ideate and attack problems. I was assigned the code name ROCKER 🙂 I was told that the name was chosen because of my love for Heavy Metal and Rock music and how I was not afraid to shake the norms and question the facts.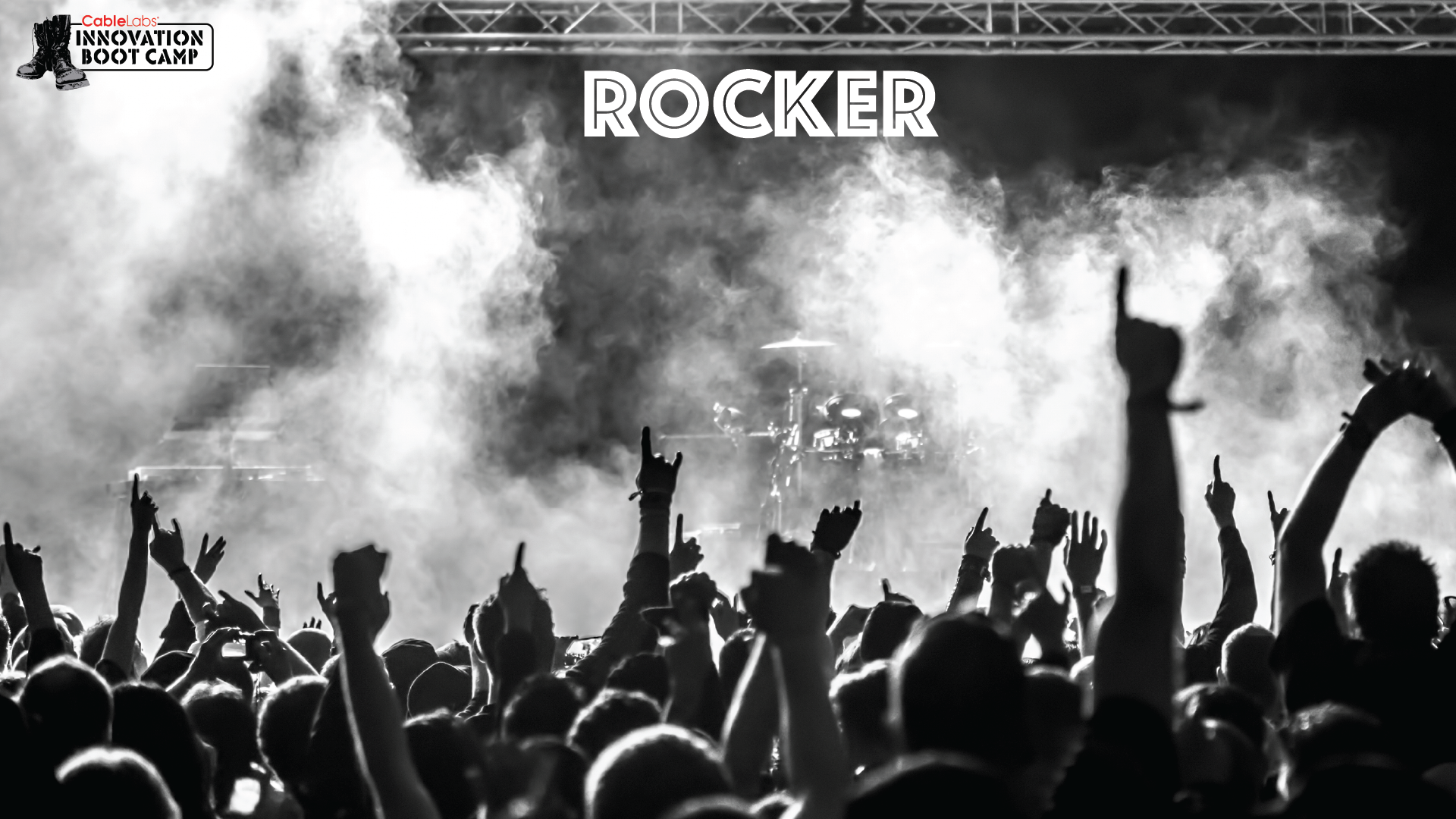 Code Name : Rocker